Shubham Gill tested positive with Dengue – News Mint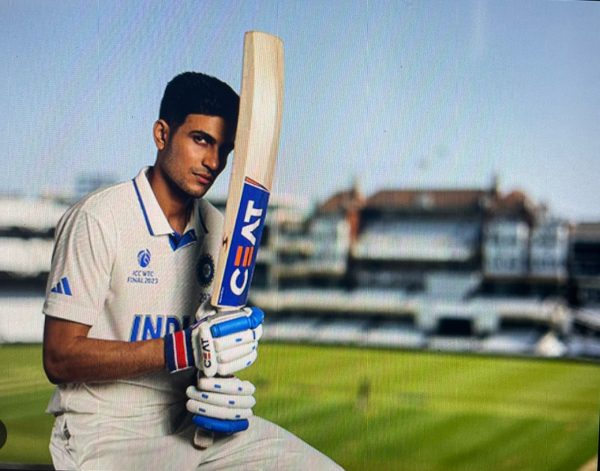 The Indian cricket team seems to be worried ahead of the World Cup 2023. Recently, news broke on the internet that has shaken all of Shubham Gill's fans. According to the reports, the youngest cricketer Shubham Gill is diagnosed with dengue. Gill who recently been India's most effective ODI hitter, has a high temperature. Not only his fans but the whole team is now worried after he tested positive for the dengue. As soon as the news of his illness broke on the internet all the Indian cricket team's lovers were shocked because if Gill is unable to play, Ishan Kishan might be next in line to start.
The Indian team's concerns ahead of their opening World Cup match against Australia have deepened due to Shubman Gill, who is currently in great form, being suspected to have contracted dengue. This has put his participation in Sunday's game against Australia in doubt. The Board of Control for Cricket in India (BCCI) has not yet confirmed the nature of his illness, but the situation is being closely monitored. In the event that Gill is unable to play, Ishan Kishan may step in to open the innings. The BCCI has issued a medical update stating, "He's under the weather, the medical team is closely monitoring him. We are hoping he gets better soon. We will have to wait for more updates from the medical team."
Shubham Gill Indian Cricketer Positive For Dengue Fever
So, according to the reports, the noted Indian cricketer, Shubman Gill, who has been India's most prolific batter in ODIs in recent times, is reportedly suffering from high fever. He will undergo testing for dengue on Friday before a final decision is made on his availability. It all started with an anonymous post saying, "Shubman has had a high fever since landing in Chennai. His tests are being conducted. He will undergo further tests on Friday, and a decision will be made regarding his participation in the opening game."
Moreover, it came to light that Gill is being retested for dengue, and if the diagnosis is confirmed, he could miss several games. Typically, the recovery period for dengue is 7-10 days for a player to become match-fit again. However, if there is a significant drop in the platelet count, the recovery process may take even longer.
While Gill's absence against Australia seems likely, there is a strong possibility that he won't be available for the matches against Afghanistan on October 11 and Pakistan on October 14 if his recovery takes an extended period. The source emphasized, "Let's not jump to conclusions. If it's a normal viral fever, he could play with the help of antibiotics, but it's entirely up to the medical team to make that call." Shubman Gill, who has scored 1,200 runs this season, has been forming a successful opening partnership with captain Rohit Sharma. His absence for an extended period could be a significant setback for the Indian team. Stay tuned with us to get all the latest updates on trending news across the nation. Get the more latest updates regarding ICC world cup 2023.