Loan Settlement – RBI sets 30 days deadline for banks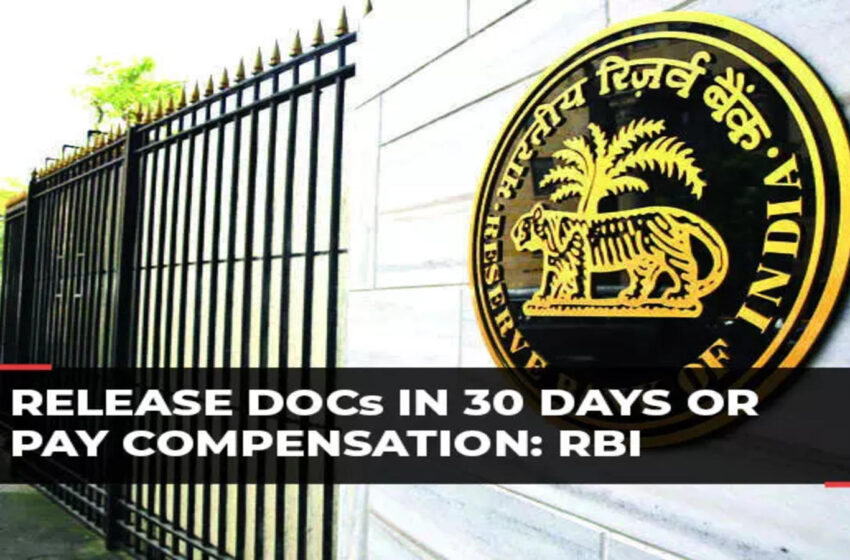 RBI sets 30-day deadline for banks and NBFCs to release property documents after loan settlement. The Reserve Bank of India has been making changes to make banking easy. Now, recently the RBI rolled out a new update setting a certain deadline for banks to release the property documents after the loan settlement. The Reserve Bank of India (RBI) issued guidelines on Wednesday for banks, non-banking financial companies (NBFCs), and other regulated entities to address borrower issues and promote responsible lending behavior among these entities. So, if you are also one of those who are searching for the news then be here on the page till the last full stop.
Since the new rolled out many people began searching about the procedure of documentation. So, according to the official statement of RBI. Regulated Entities (RE) are required to release all original movable or immovable property documents. Moreover, remove any registered charges within 30 days after the complete repayment or settlement of the loan account. Furthermore, borrowers have the option to collect these original documents either from the bank branch where the loan account was serviced or any other office of the RE.
RBI Latest Rule For Loan Settlement
Well, talking about the latest rule of the RBI for the banks and NBFCs to release property documents after loan settlement. So, as per the official statement, if there is a delay in releasing the original property documents or in filing the charge satisfaction form with the relevant registry beyond 30 days after the loan settlement, the RE must communicate the reasons for the delay to the borrower. However, if the delay is the responsibility of the RE, they are obliged to compensate the borrower at a rate of ₹5,000 for each day of delay, as per the RBI's directives. However, these guidelines are applicable to all cases where the release of original property documents is due on or after December 1, 2023.
Additionally, in cases of loss or damage to the original property documents, the REs must assist the borrower in obtaining duplicate or certified copies of the property documents and cover the associated costs, in addition to providing compensation. It is important to note that in such instances, the REs will have an additional 30 days to complete this procedure before calculating any penalties for the delayed period. To address situations where the sole borrower or joint borrowers pass away, REs must establish a clear procedure for returning original movable or immovable property documents to the legal heirs. These procedures, along with other customer-related policies and procedures, must be displayed on the REs' websites, as specified in the RBI notification. Stay tuned with us