Weekend Getaways from Delhi & Gurgaon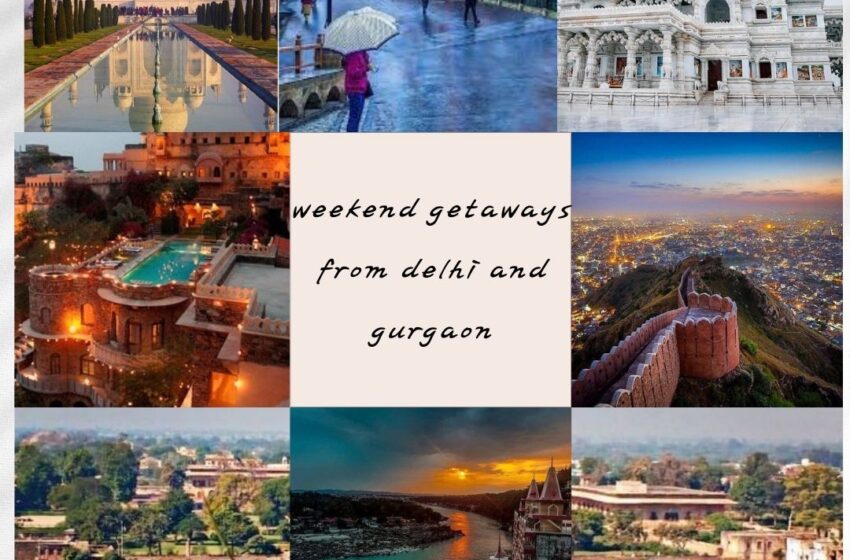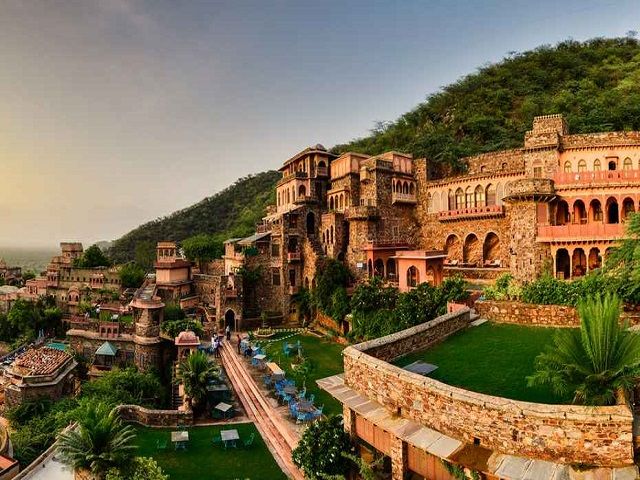 In this hectic and busy life, we all want a break, so that we can at least live our lives happily. But the thing is, where should we go and that too keeping the time limitations in sight? Well, if you are someone who is stuck in a 9 to 5 job in Delhi or Delhi NCR, and now planning to go out with your friends, or loved ones, then here we are talking about your need. However, if you will search for the best places to visit from Delhi just 5 hours away then, you will get a huge list of resorts, hotels, and some amazing landscapes. But here we have brought you the top 5 best weekend getaways from Delhi and Gurgaon. So, scroll this page till the end to know the complete information.
In today's fast-paced world, finding time to unwind and recharge has become more essential than ever. The concept of weekend getaways has gained immense popularity as people seek respite from their busy lives. Weekend getaways offer the perfect opportunity to escape the daily grind, explore new places, and create lasting memories. So, as told above, here we will explore why weekend getaways are the best way to rejuvenate and provide lists of five top weekend getaways from Delhi and Gurgaon. So, scroll on till the last full stop.
Weekend Getaways From Delhi
So, if you are planning to spend your weekend with great joy and want to wipe out your office and all week's stress, then here are some of the best and most preferred 5-weekend getaways from Delhi. These locations are not just close to the National capital but also take less time to reach and return back to home.
Shimla, Himachal Pradesh: Known for its stunning mountain landscapes and colonial architecture, Shimla is a popular destination for Delhiites. You can explore the Mall Road, visit Christ Church, and enjoy a ride on the toy train. The pleasant weather and picturesque surroundings make it a perfect weekend retreat.
Jaipur, Rajasthan: Just a few hours' drive from Delhi, the Pink City of Jaipur offers a rich cultural experience. Visit the Amer Fort, Hawa Mahal, and indulge in authentic Rajasthani cuisine. The city's historical charm and vibrant bazaars make it an excellent choice.
Agra, Uttar Pradesh: Agra, home to the iconic Taj Mahal, is a short trip from Delhi. Besides the Taj, explore Agra Fort and Fatehpur Sikri. Witnessing the grandeur of Mughal architecture is an enriching experience.
Rishikesh, Uttarakhand: For adventure enthusiasts, Rishikesh offers an array of activities such as white-water rafting, trekking, and yoga retreats. The city's spiritual ambiance and scenic beauty along the Ganges River provide a unique weekend escape.
Neemrana, Rajasthan: Neemrana is a charming historical town with a stunning 15th-century fort that has been converted into a heritage hotel. A weekend here will transport you back in time, and you can enjoy a luxurious experience.
5 best Weekend Getaways From Gurgaon
Moreover, as you all know a huge number of the population works in Gurgaon, now known as Gurugram, and here people often look for the best getaways with less traveling time. So, here are some most preferred places, you can visit on weekends.
Manesar, Haryana: Located just a stone's throw away from Gurgaon, Manesar is a peaceful retreat with scenic beauty and luxurious resorts. It's ideal for a quick escape from the hustle and bustle of city life.
Sariska, Rajasthan: Sariska is renowned for its tiger reserve and abundant wildlife. A short drive from Gurgaon, it offers an opportunity for a thrilling wildlife safari and a connection with nature.
Alwar, Rajasthan: This historic city boasts impressive architecture, including the City Palace and Bala Quila. It's an excellent destination for history buffs and those who appreciate cultural exploration.
Mathura, Uttar Pradesh: The birthplace of Lord Krishna, Mathura is a spiritual and cultural hub. You can explore temples, attend aarti at the Yamuna River, and immerse yourself in the city's vibrant atmosphere.
Bharatpur, Rajasthan: Bharatpur is renowned for Keoladeo National Park, a UNESCO World Heritage Site and a bird watcher's paradise. A visit to this avian haven can be a relaxing and educational experience.
Finally, we can say that weekend getaways offer a myriad of benefits, from stress relief and rejuvenation to exploration and quality time with loved ones. Whether you reside in Delhi or Gurgaon, these cities provide easy access to a range of exciting destinations that cater to different interests. So, pack your bags, leave your worries behind, and embark on a weekend getaway to recharge and create lasting memories. Your next adventure awaits! So, follow us for more information and Happy Journey!