Top 5 Horror Movies To Watch On Netflix, story explained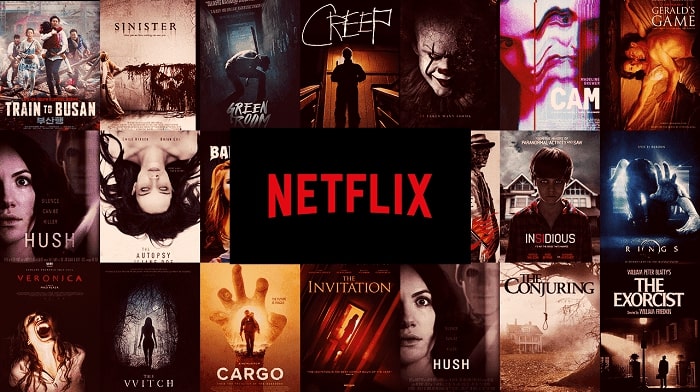 If you are feeling bored and looking forward to watching a captivating movie on Netflix, then the article is going to help you for sure. Well, so if you are someone who is fond of watching horror films then here we are telling you about the top and best horror movies that are available on Netflix. However, it can be different from the list you might be having, but it is based on audience ratings. So, if you find anything misplaced or missing in the list then do hit the comment box and let us know.
Top 5 All-Time Horror Movies On Netflix
Netflix has become a treasure trove of horror movies for enthusiasts of the genre, with a diverse selection to choose from. If you're looking for a spine-tingling, nail-biting experience, you're in the right place.
1. The Haunting of Hill House (2018)
So, on the first number, we have "The Haunting of Hill House", it is not just a movie but rather a brilliant horror series that captivated viewers when it first debuted. The show follows the Crain family, who move into the mysterious Hill House to renovate and sell it. However, they quickly discover that the house is plagued by supernatural forces that continue to haunt them throughout their lives. As the past and present intertwine, secrets are unveiled, leading to a climax that will leave you in awe. This series is a masterclass in suspense and psychological horror.
2. A Quiet Place (2018)
Talking about the number 2, then here we have "A Quiet Place". It is a unique and chilling horror movie set in a world where mysterious creatures hunt their prey through sound. The film follows a family's struggle for survival, as they must live in complete silence to avoid these deadly creatures. With minimal dialogue and an intense atmosphere, "A Quiet Place" is a heart-pounding experience that will keep you on the edge of your seat throughout.
3. Gerald's Game (2017)
Based on a Stephen King novel, "Gerald's Game" is a psychological thriller that will send shivers down your spine. The story revolves around Jessie and Gerald, a married couple who decide to spend a weekend in a secluded cabin to rekindle their relationship. However, a kinky game takes a horrifying turn, and Jessie finds herself trapped, alone, and unable to escape. Her struggle for survival and the psychological horrors she faces make this film a gripping and unsettling watch.
4. Bird Box (2018)
After number 3, we took "Bird Box" a post-apocalyptic horror film starring Sandra Bullock, set in a world where supernatural entities drive people to madness and suicide when seen. To survive, people must remain blindfolded when outdoors. The story follows Malorie, a mother striving to keep her children safe as they embark on a perilous journey down a treacherous river in search of sanctuary. With a blend of suspense, emotional depth, and a nerve-wracking premise, "Bird Box" is a captivating addition to the horror genre. It is one of the Top 5 Horror Movies on Netflix.
5. The Ritual (2017)
Lastly, we have "The Ritual" a British horror film that takes a group of friends deep into the Scandinavian wilderness, where they become lost in a dark and ancient forest. As they try to find their way back to civilization, they discover they are not alone, and a malevolent force begins to stalk them. The film combines elements of psychological horror, folkloric mythology, and a creeping sense of dread, making it a must-watch for those who appreciate atmospheric horror.
Well, saying this would not be bad that Netflix offers a plethora of terrifying tales that cater to a wide range of horror preferences. Whether you're into psychological horror, supernatural thrillers, or post-apocalyptic dystopias, you're sure to find something to send shivers down your spine. "The Haunting of Hill House," "A Quiet Place," "Gerald's Game," "Bird Box," and "The Ritual" are some of the best horror offerings on the platform, providing a thrilling experience for horror fans. So, if you're in the mood for a good scare, turn off the lights and let these films take you on a terrifying journey you won't soon forget. These are the top 5 Horror Movies on Netflix.